EVENTS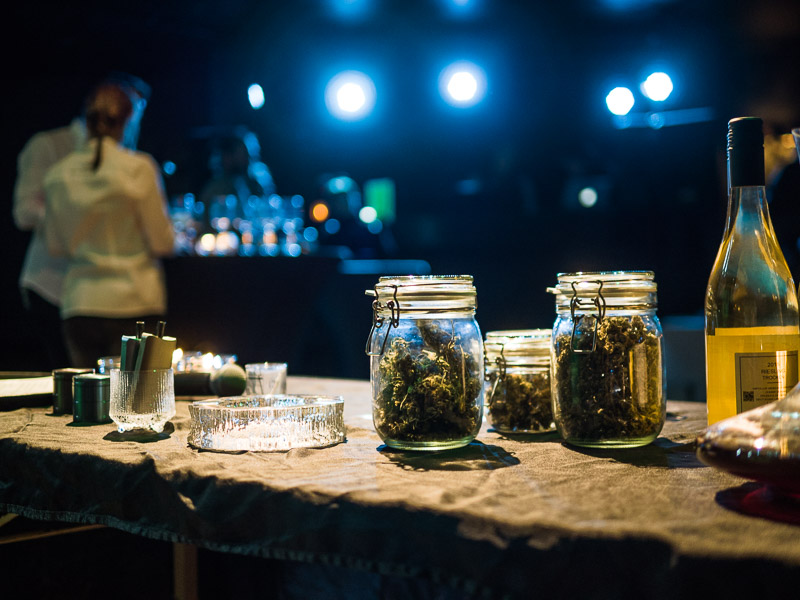 We host small, private events that are completely smoke-free.
Experience the very best combinations in a pleasant ambiance, while enjoying exclusive snacks and just the right music.
Using the latest DaVinci vaporizers, the terpenes (fragrances and flavors from the cannabis) are optimally vaporized for a pure tasting experience.
A refined dosage ensures more clarity and focus while tasting. Our organic cannabis is grown by dedicated outdoor cultivators that produce CBD oil. We preserve the finest strains in a so-called Cannador, which is a humidor for cannabis.
We import our own wines from the Ahr in Germany. An exceptionally beautiful wine region. All grapes are hand-picked.